Welcome to Deb's Doggie Day Spa.
I love all animals Large and Small . I have 35 years of experience to care for the health, beauty and well-being of your precious pets. I am a fully qualified Animal technician /Veterinary Nurse.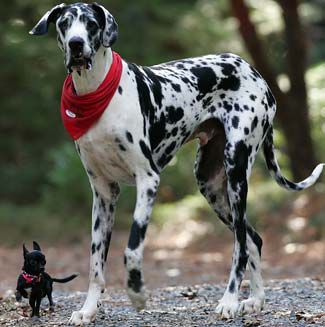 All breeds are welcome large or small, large, long or short haired!
I operate a fully equipped salon and my mobile grooming trailer.
The Savel Mobile Pet Salon, Elite model ,the world's only fully moulded fibreglass trailer has air-conditioning and heater unit for the comfort of the animals to suit all weather conditions.
With services ranging from a simple nail trim to ear cleaning, hydro bathing, clipping, scissoring to a full Doggie Day Spa pamper session.
I specialize in offering a professional Dog Grooming Services catering for your precious pets and show dogs alike.
At Deb's Doggie Day Spa, each grooming experience is tailored to suit the individual need of your pet or pets.
No two animals are alike therefore we do cater for each individual.
.
I will make an assessment of the skin and coat condition and provide your pet with the best of care and provide your dog with the added luxury of a heated hydrobath.
Our dog grooming service provides a warm, fresh water wash and rinse for each and every dog.
This means there is no cross contamination between animals of skin diseases, fleas or other parasites and our bath is disinfected after every use.
The mobile services the Geelong, Lara, little River, Surf coast, Bellarine and Golden Plains areas.
Offering Professional Grooming Services with over 35 years experience in the industry.
So we are sure to make your loved one feel and look great!
After 18 years operating out of a salon at home, Deb is now MOBILE!
The salon will still be operating 1or 2 days a week from home as usual , but to all those who ask constantly for me to do it in their homes!
My state of the art trailer is fully aircondiontioned / heated for all kinds of weather!
Please note, that with the Mobile Salon bookings can be made in advance, so you don't miss out on an appointment.
Bookings cancelled within 24hrs of appointment times will incur a 50% cancellation fee if this spot cannot be rebooked in time.
Regular appointments can be booked in on a weekly, fortnightly, monthly, six weekly and eight weekly schedule to avoid missing out.
If you have your dog groomed out regularly the coat will be easier to look after and your best friend will love you for it....
NO more shaving to the skin, a regular grooming session avoids this.
It is a myth to leave a dog grow over winter without brushing or grooming it regularly , a matted coat to the skin is actually making the dog colder. This is due to the wet hair that stays on the body and therefore the dog cannot regulate its temperature and does not keep it warmer!
Putting coats on a longer haired dog also matts up the hair.
We now have a mobile Eftpos machine too!
No more trips to the bank.....

You can check us out on Facebook at